... is America's most beautifully preserved architectural and historic treasure, with a rich, 300-year history just waiting to be discovered. Hundreds of significant and
lovingly preserved structures from the colonial and antebellum periods grace the Historic District's narrow streets. Church bells toll the hour as history unfolds around each and every corner. In no other place are the past and present more intertwined.
The entire Charleston area is a never-ending feast for the senses, with history serving as the main course. Visit Charles Towne Landing, the site where the original settlement was established in 1670. Explore the Charleston Museum, our nation's first museum, or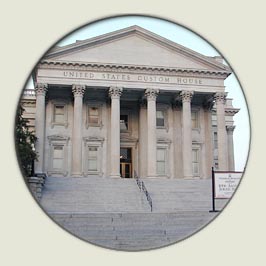 Patriots Point, the world's largest naval and maritime museum and home of WW II's Fighting Lady, the aircraft carrier Yorktown. Drive to Fort Moultrie, scene of the first decisive American victory of the Revolution, and a mainstay of shore defense until 1947. Take a scenic boat tour to Fort Sumter, the man-made island fortress where the Civil War began. World-famous plantations and gardens offer visitors a fascinating glimpse into life during the antebellum era. Informative tours of the Charleston area are offered daily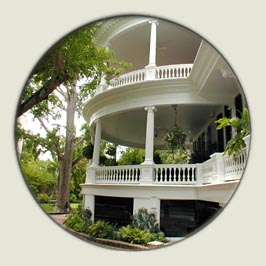 and are a must for all who want to truly appreciate this living museum.
The area's lush sea islands and sun-drenched beaches offer as much recreation or relaxation as your heart desires. Golf is on a world-class level, with challenging courses reflecting the natural beauty of the South Carolina lowcountry. Charter fishing on the Gulf Stream or inshore waters is readily available. Shopping is one of our Visitors most passionate pursuits. Marvel at native sweetgrass baskets and handmade crafts found in Charleston's famous open-air market, or browse through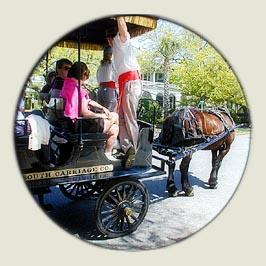 inviting boutiques, art galleries and antique shops found throughout the Charleston area. When it comes to dining, your biggest decision may just be what to try next. Every meal is a celebration of tastes, with variety that ranges from traditional oyster roasts to fine continental dining. If festivals strike your fancy, you have come to the right place. You will be dazzled by a diverse array of special events.
At any time of year, you will always find more to see, do and experience than you ever imagined... in a place where warm welcomes have been a treasured tradition for over 300 years.
---

Beginning in the latter part of the 19th century, the Isle of Palms began welcoming visitors. At that time, the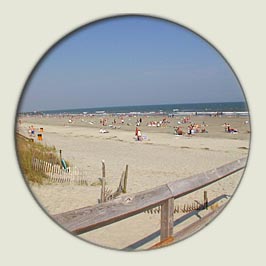 island was accessible only by water and a single railroad bridge. Today, visitors can receive complete information on the Isle of Palms at the Mt. Pleasant/Isle of Palms Visitor Center, conveniently located in Mt. Pleasant at the corner of US Hwy. 17 and McGrath Darby Blvd.
As the years have passed, the Isle of Palms has become increasingly popular with its appeal spreading far beyond the boundaries of the Lowcountry. Ease of access to this resort island has played an important role in its popularity. I-26 intersects with I-526, which leads directly to the island via the Isle of Palms Connector (SC 517). While becoming an ever more popular vacation destination, the Isle of Palms has lost none of the charm for which it is famous! Moderate year-round temperatures and seven miles of wide, sparkling beach combine to make the Isle of Palms the perfect vacation destination throughout the year. Many visitors are
discovering the island's special charm during the spring, fall and winter months.
The Isle of Palms offers every activity imaginable. Whether you are the adventurous type, or prefer to relax under the warm South Carolina sun, you're sure to find your own special kind of fun. If salt water is your passion, you will love the Isle of Palms! Great surfing, swimming, windsurfing, surf casting and offshore fishing are yours for the asking. You'll also enjoy crabbing and shrimping in the beautiful creeks and deep green marshes that separate this semi-tropical island from the mainland. There is also a beautiful family-oriented park located directly on the beach!
Although separated from the mainland, the Isle of Palms is in no way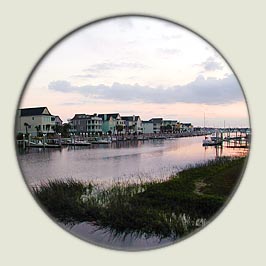 isolated! It is both a residential and vacation island, featuring numerous shops offering a full complement of goods and services. You'll find a complete selection of retail and specialty shops, as well as real estate offices, a grocery store, numerous restaurants, banks, schools and churches. The Isle of Palms hosts several annual events such as the Isle of Palms Connector Run/Walk and the Sand Shark Run.